Precautions before use
The pro function only supports transactions for limited types of tokens.

This function is only available on PRO version, and only supports PC for the time being.

When conducting CEX transactions, please ensure that your account has sufficient funds and each transaction volume shall be no less than 10 USDT.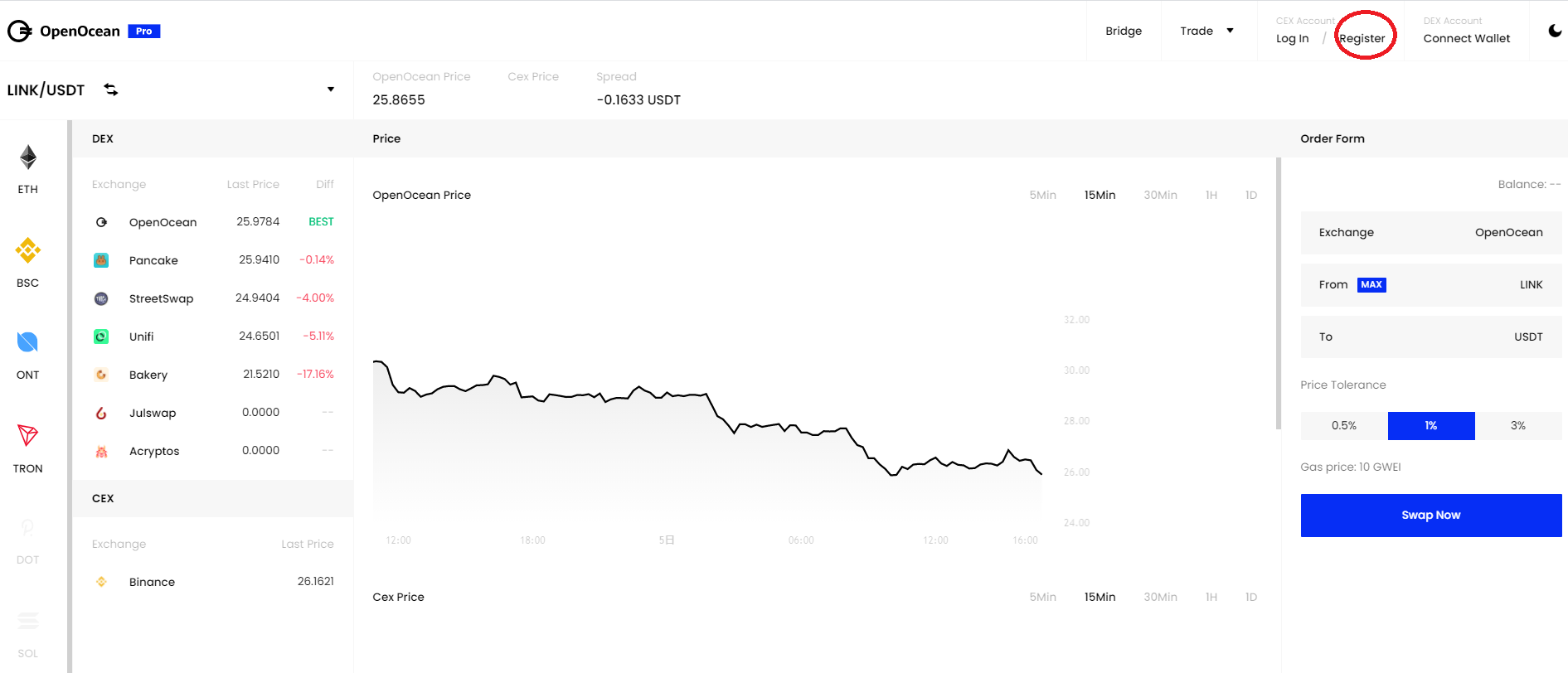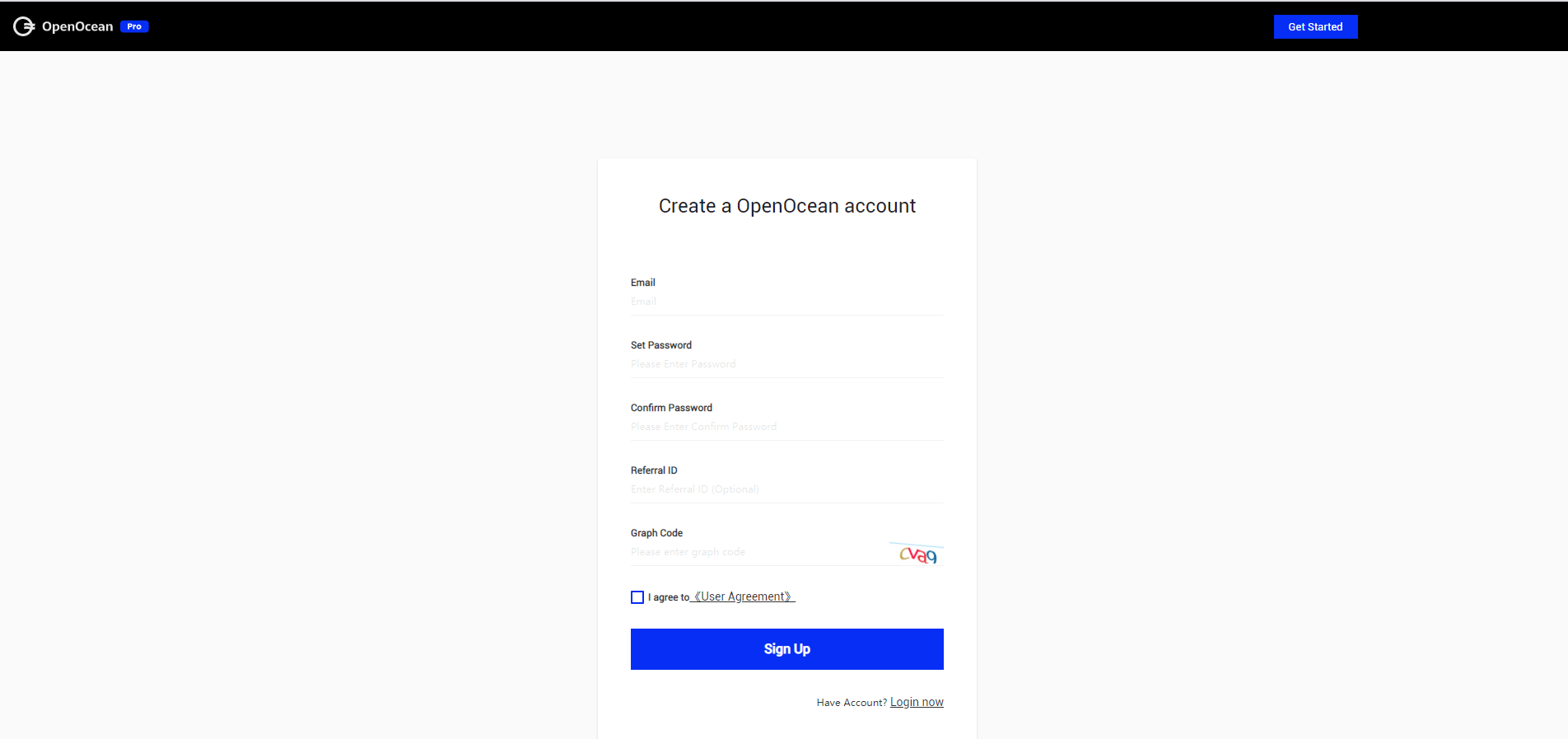 Log in to the registered mailbox and click the link to verify. When the message "Activated Done" is prompted, the account is activated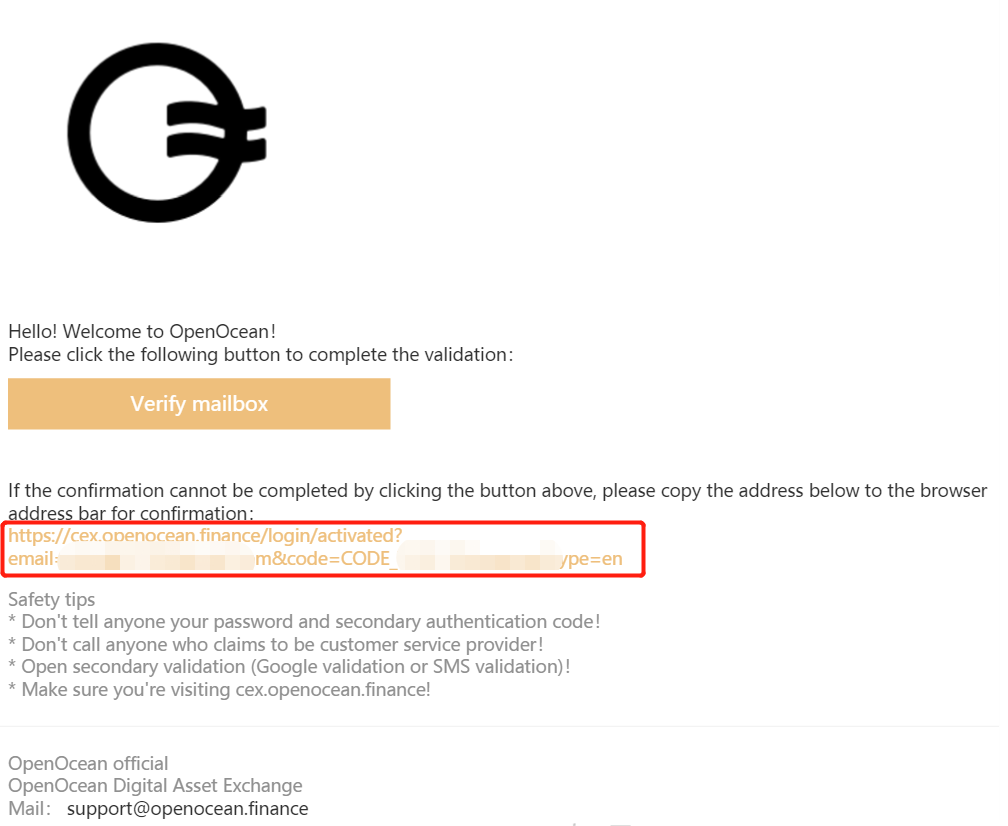 ​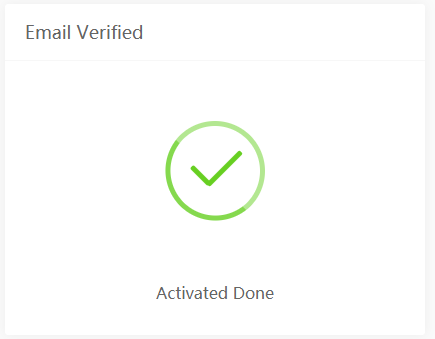 ​
Log in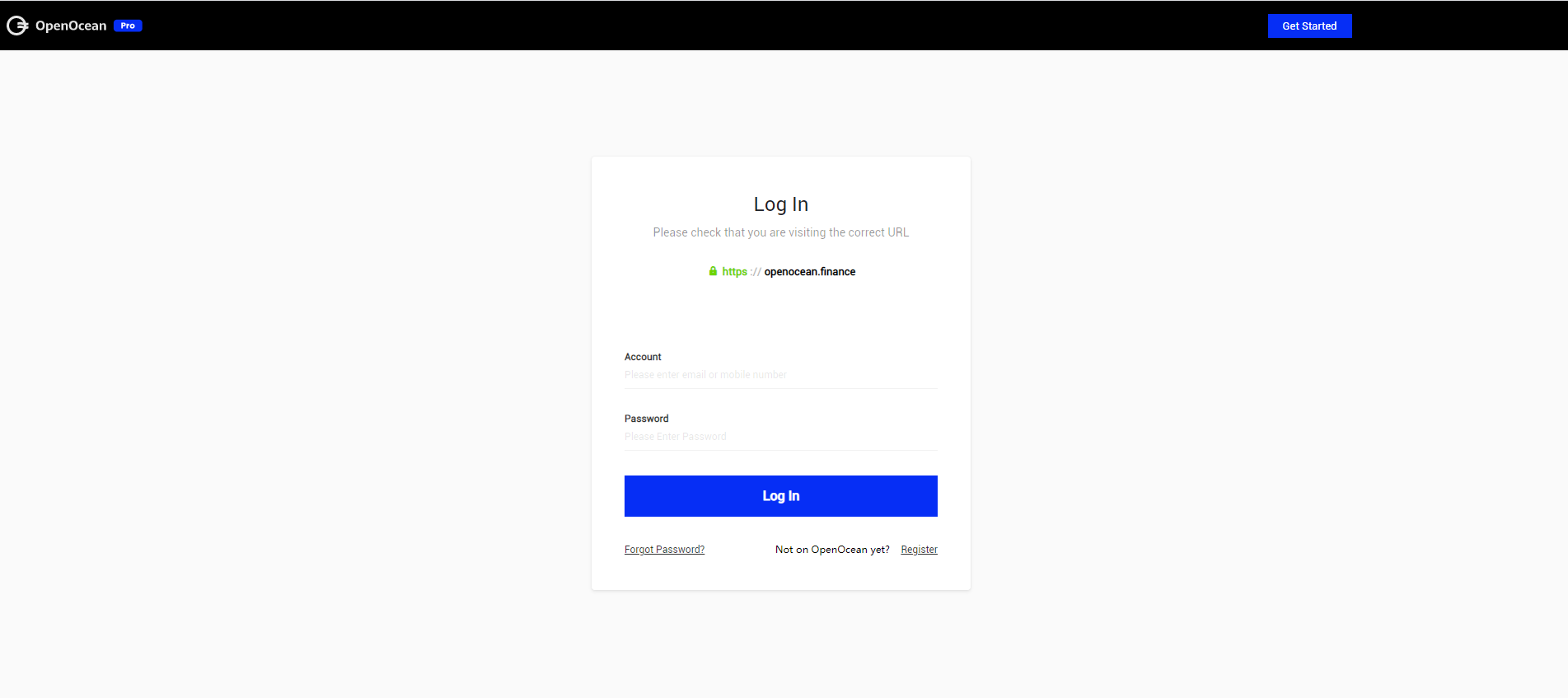 After login your CEX account, select the token pair to trade. In CEX trading mode, there is no need to select network.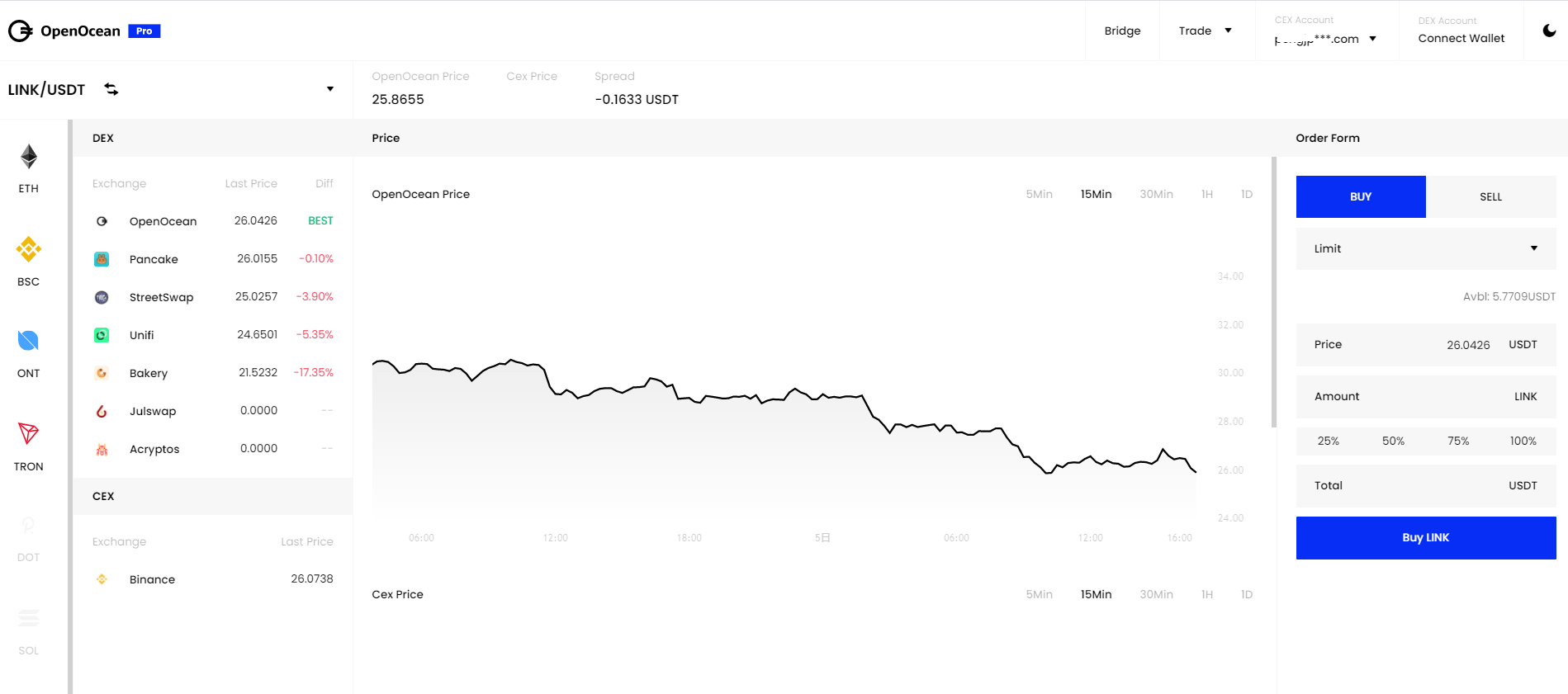 Click to purchase the token and confirm your order.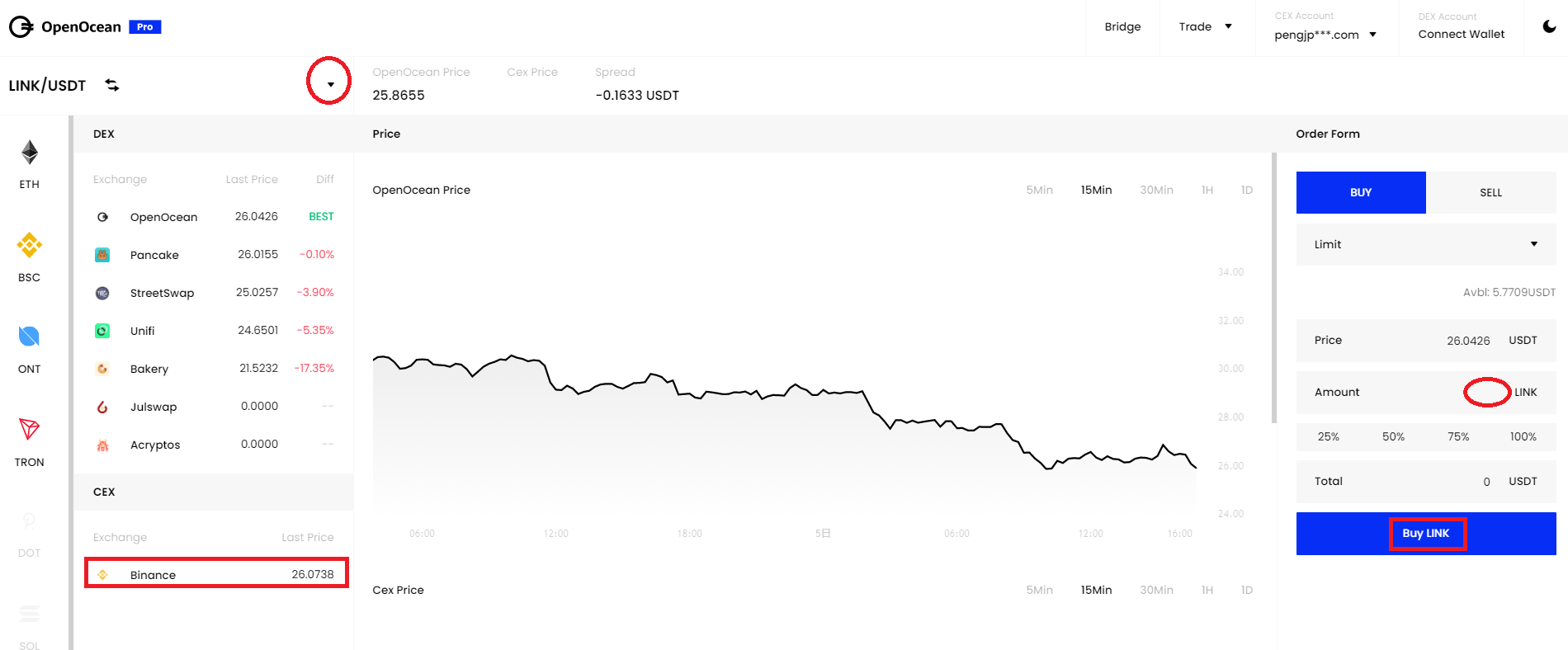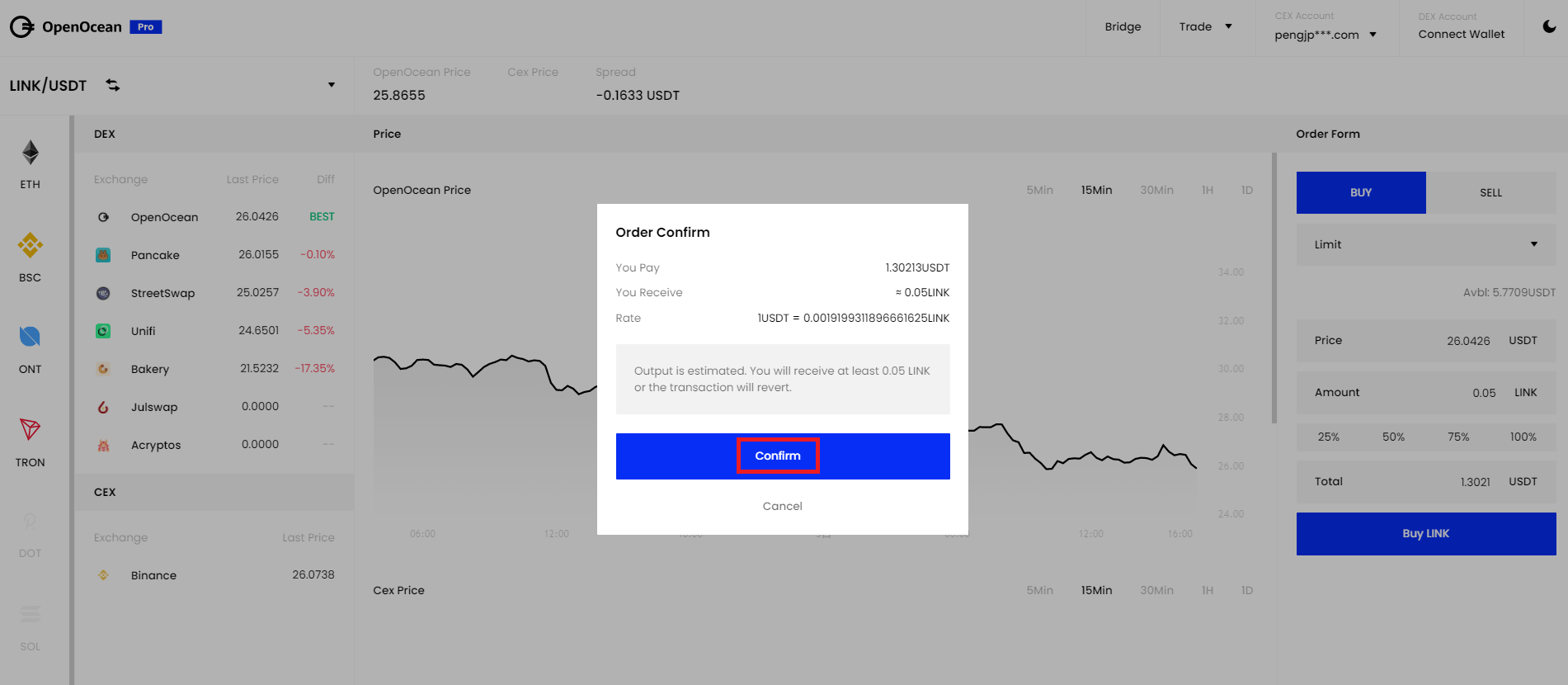 Click to sell the token and confirm.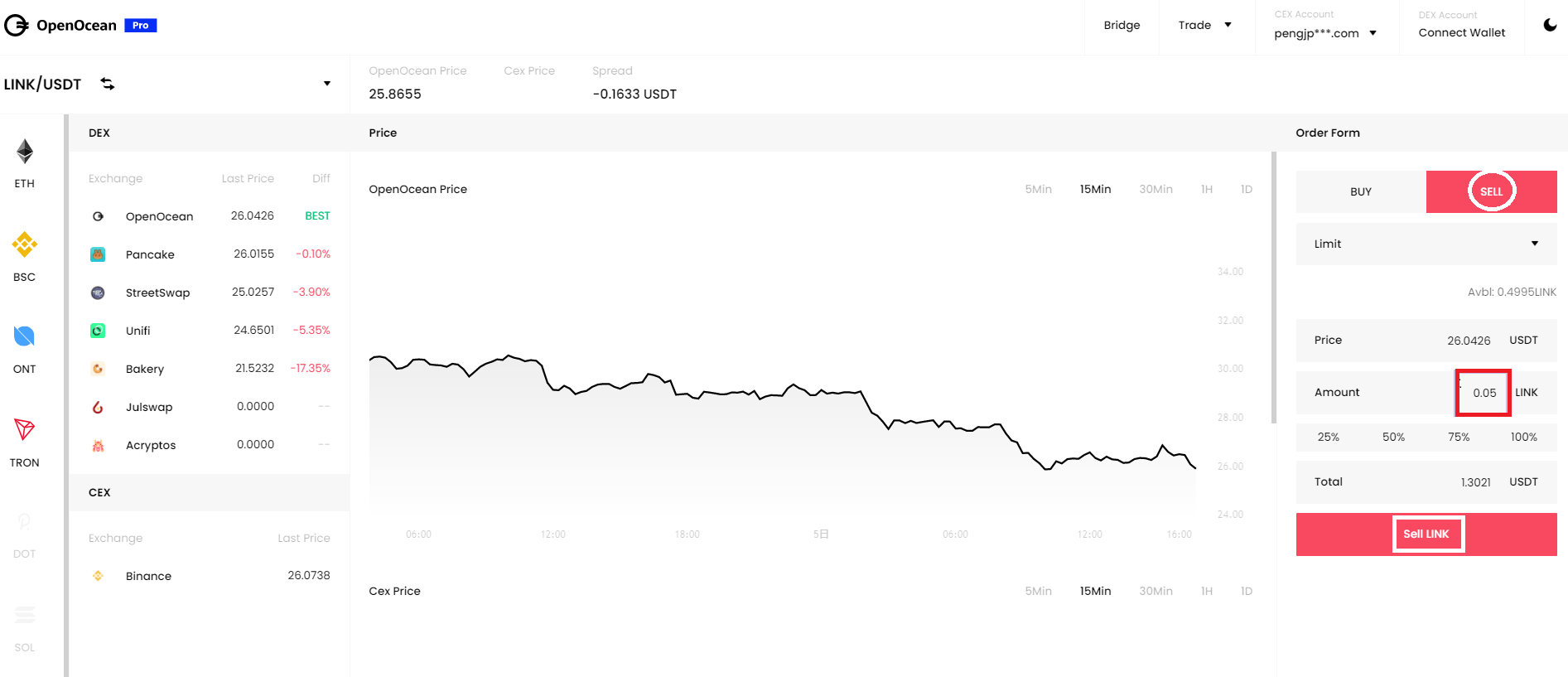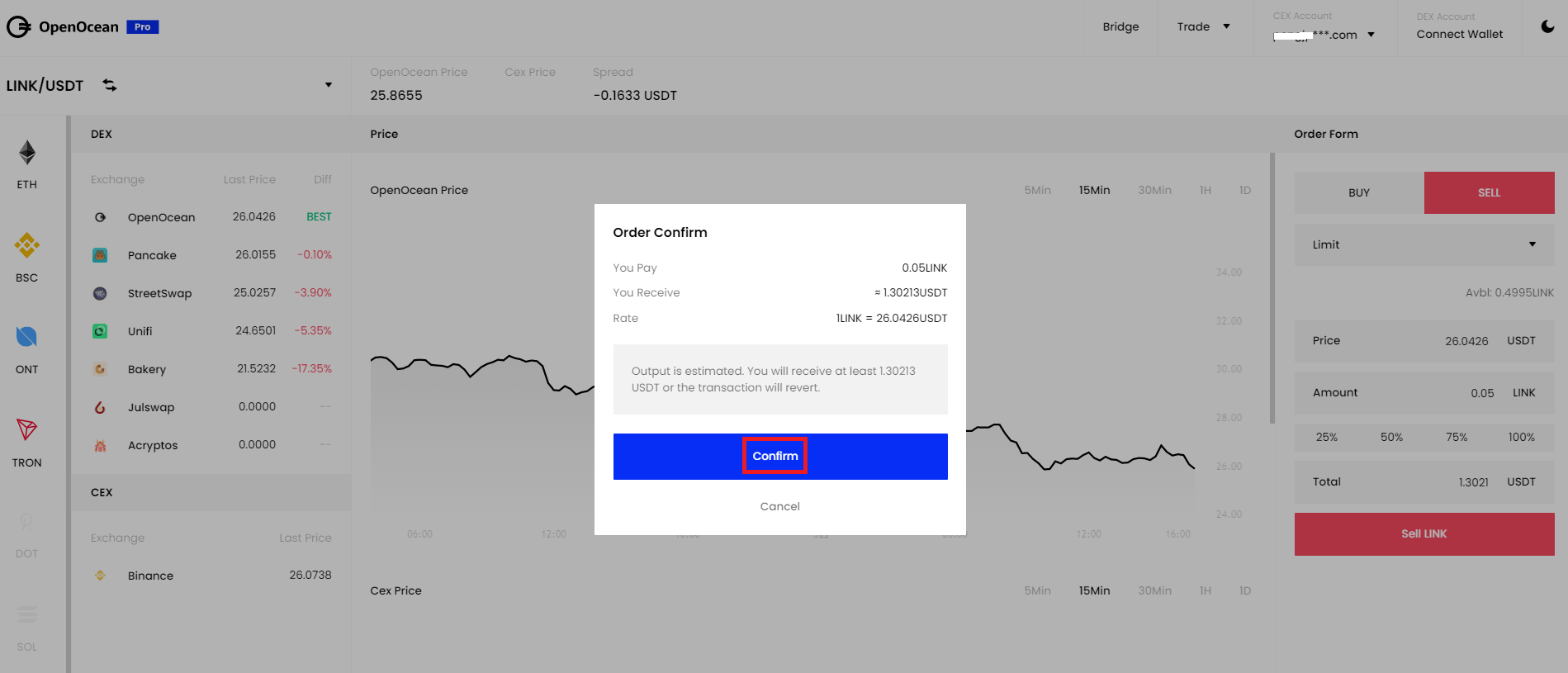 Transaction records - choose "Spot Order" in the dropdown on your CEX account.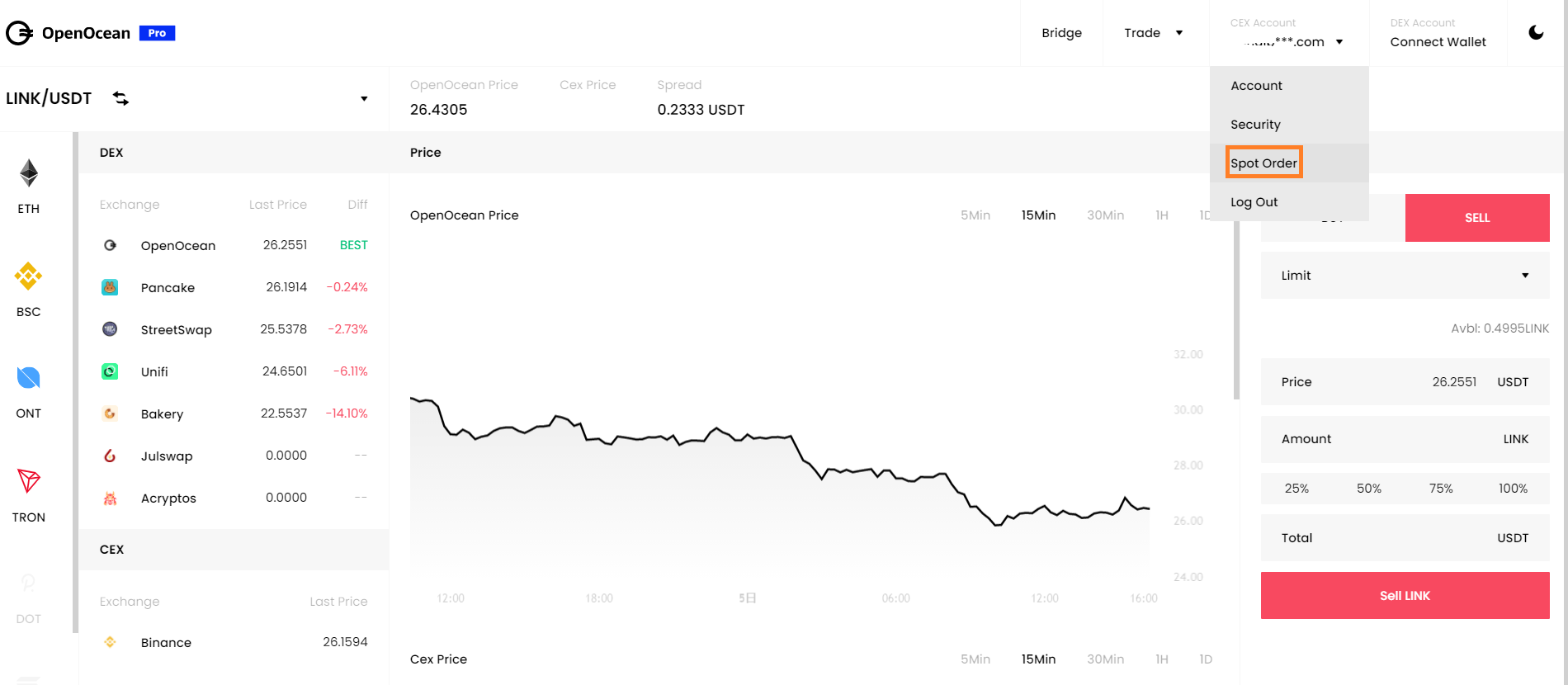 On the Order History, the default range of date is the 7-day range most recently. You need to manually select date range for checking older orders history.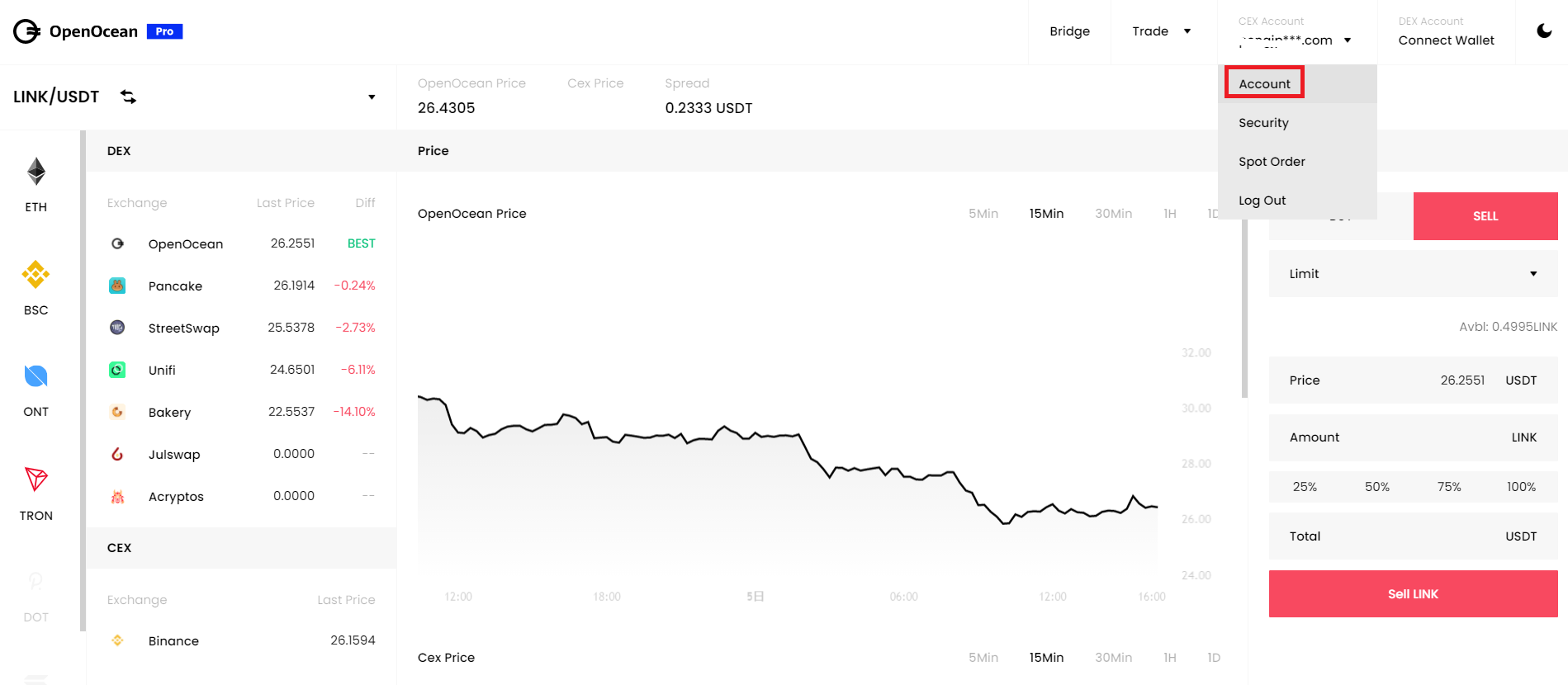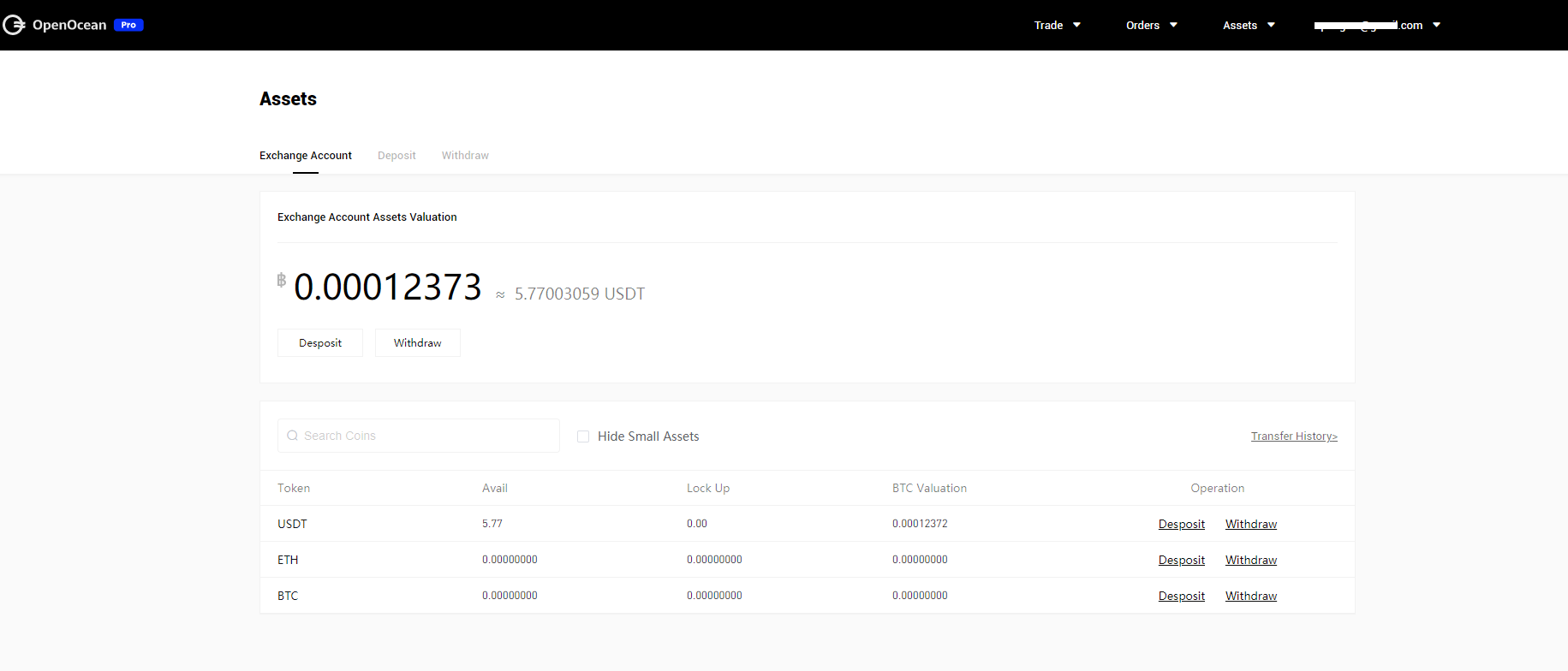 Note: Currently OpenOcean only supports to deposit two type of tokens - ETH and USDT.
Select the token and the public chain. A unique address will be generated. Assets can be deposited to this address from third-party account (please double check the token and the address before deposit to avoid loss of assets)
Select the Token and public chain to be withdrawn, fill in the address and amount, and confirm the order. (Before withdrawal, please double check the token and the address to avoid loss of assets)
At the bottom of the asset management page, check the recent deposit and withdrawal records.

This is the function to switch to PRO OR Classic version.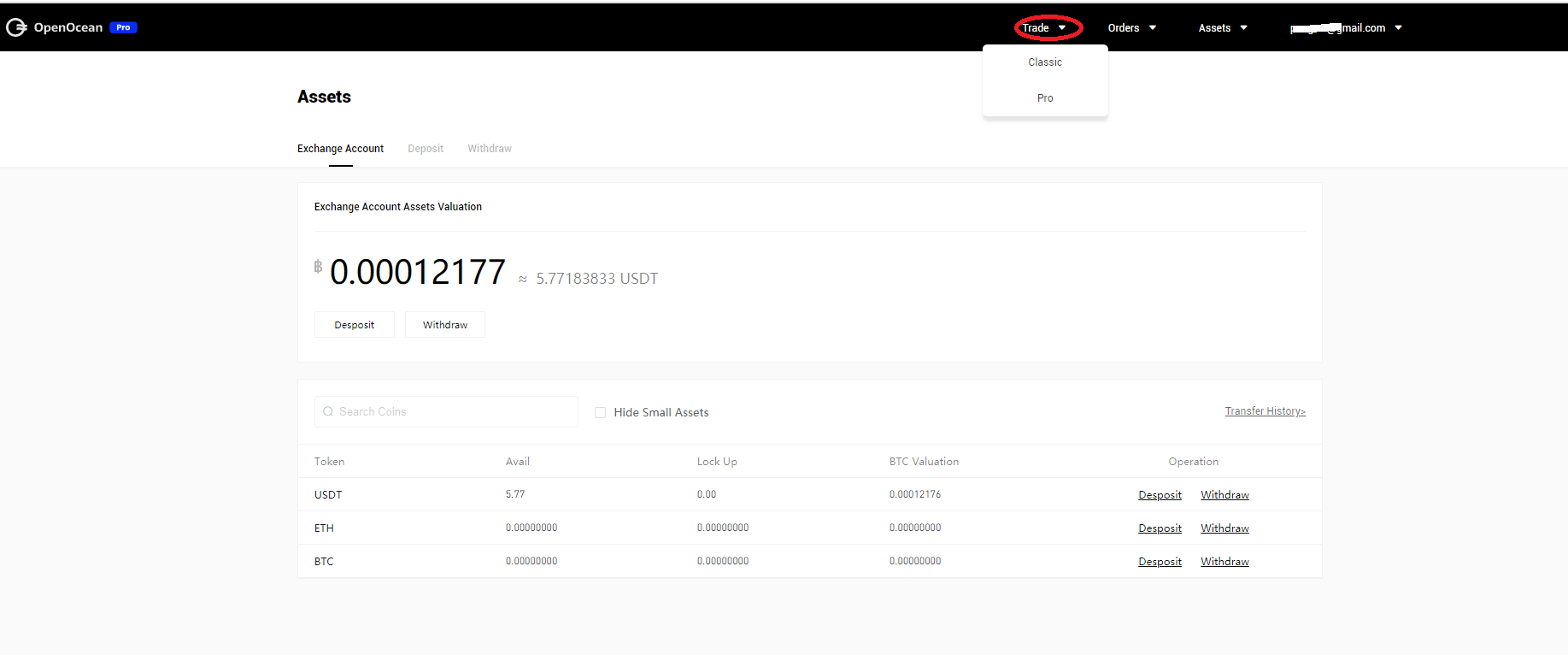 Under Orders, you could check the status of your orders and order history.

Under Assets, it show what tokens you currently have with its value.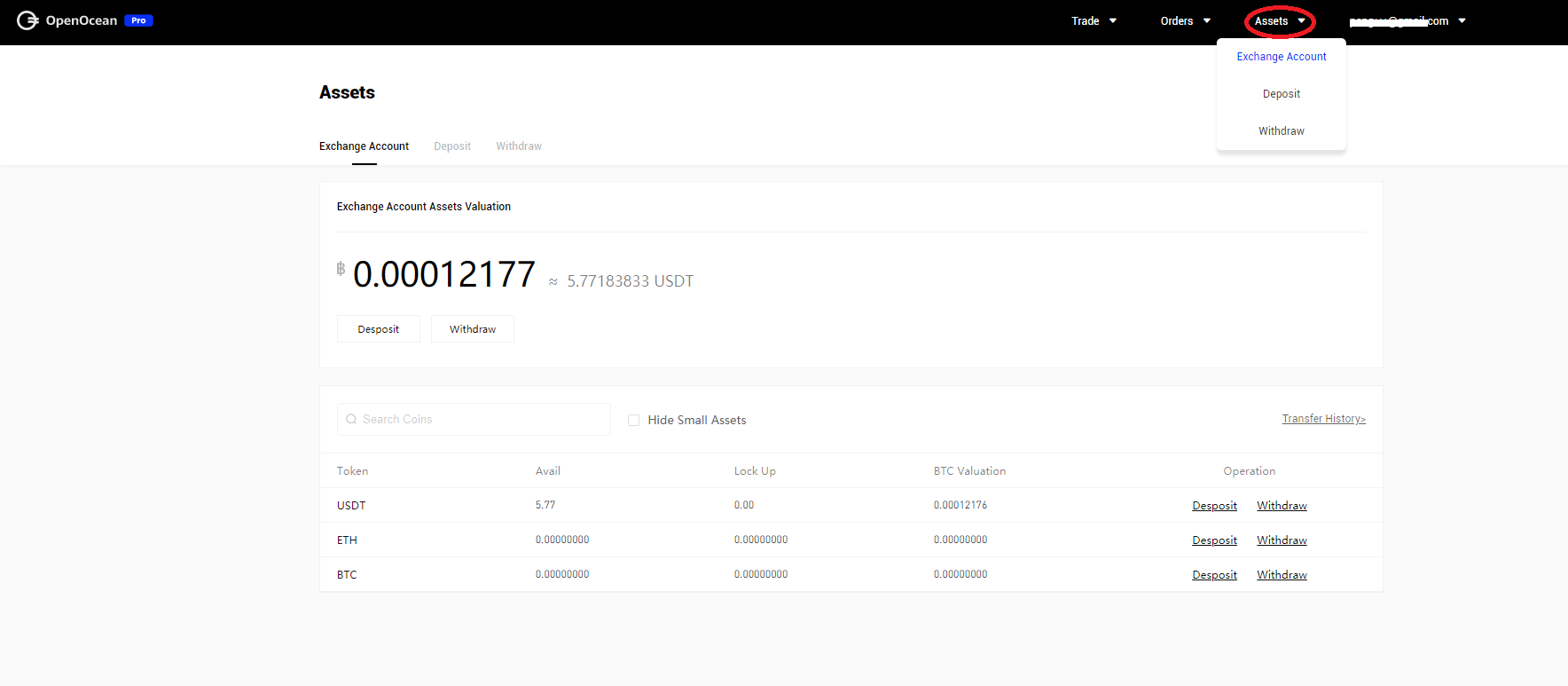 At Security Center you can check recent login information and IP

Set up and update the email, password, bind the security code and Google verification code to enhance the security level of the account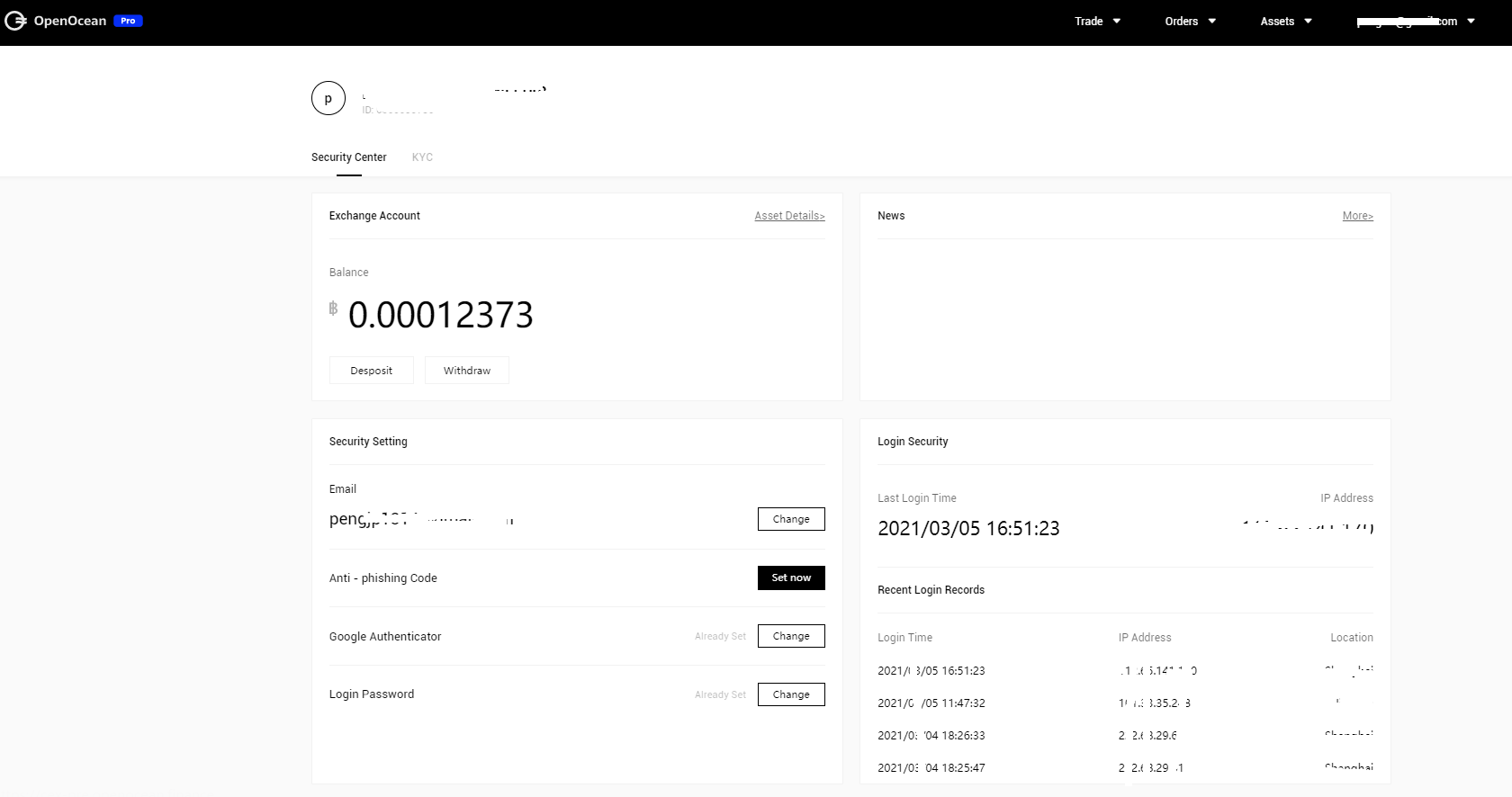 In order to increase the transfer limit, you can conduct KYC verification. Submit user passport and identity information.